Short Hair – Your Questions Answered
Short Hairstyles at Blakes Hair & Beauty Salon in Canterbury
Are you hiding behind your long hair? If you are thinking about trading those long locks for a sleek short style, we know you will have plenty of questions before you decide to go for the chop. Here are all the answers and inspiration you need from Blakes Hair & Beauty Salon in Canterbury.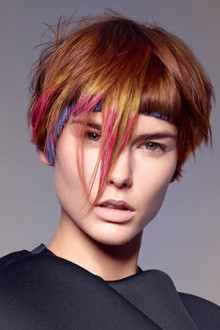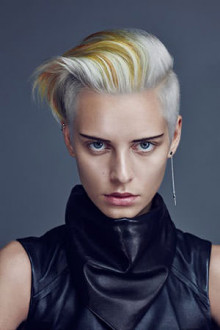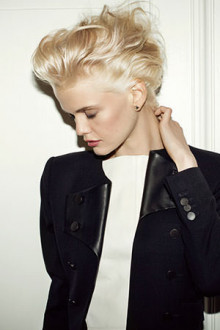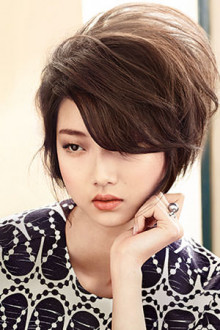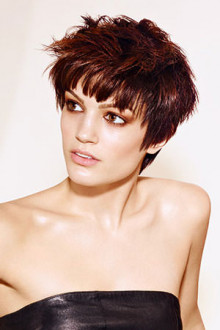 Will short hair suit me?
Certainly! There's a short style to suit everyone, whatever your face shape and hair type. Book a consultation with one of our experienced stylists and we can help you find the perfect cropped look.
Could I style my short hair?
Yes, there are plenty of styling techniques you can try out with short hair. It can be slicked back, texturised, braided, straightened, curled – it's up to you! With a seriously short hair style such as a buzz cut, you will have fewer styling options of course, but with a cut this cool, why worry?!
Will my short hair be fashionable?
Short hair is always chic and it's particularly on-trend at the moment. Numerous celebrities have been trading their super long hair for eye-catching short hair looks – just take a look at the catwalks and red carpets for inspiration.
5 Benefits of Having Short Hair
1) Styling Made Easy!
Styling long hair can be a hassle. If you're fed up with spending hours trying to tame your mane, short hair could be the perfect solution! With a cropped look you can be ready to go in minutes, even if you've just rolled out of bed! And if you do have time to style it properly, you'll find it doesn't take long at all. So, why not save yourself some time and effort and come get your hair cut now at Blakes Hair & Beauty Salon in Canterbury.
2) Wash and Dry in No Time
With short hair you can be in and out of the shower in the blink of an eye, and it's even quicker to dry it! You won't be wasting time battling with tangles in your long hair either. Who doesn't need to save some time in their busy schedule?!
3) Focus on Your Makeup
With short hair framing your face rather than hiding it, it's the perfect time to revamp your makeup routine. You'll be turning heads with your new short style and statement makeup looks!
4) Stay Cool
With summer on the horizon, who needs long hair making you feel hot and bothered? With a short style you'll just be looking and feeling totally cool!
5) Short Hair is Healthier Hair
When we cut away those dry split ends the true healthy beauty of your hair can shine through! We could even colour your new cropped hairdo because it will be so much healthier and ready to 'take' a brand-new hair colour. You can find out more about our hair colour services here. Take a look at our current offers too!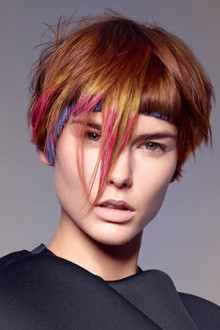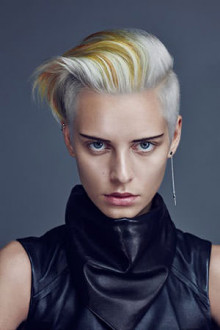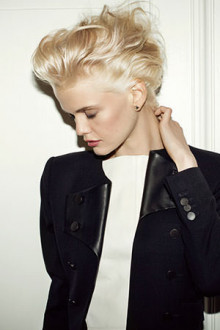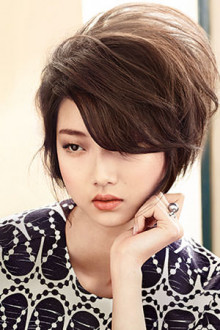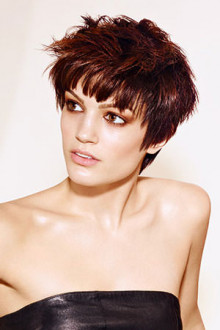 Book Your Hair Appointment at Blakes Hair Salon in Canterbury
If you are looking for a new hairstyle but you're not sure which direction to take, please book a consultation with one of the experienced stylists at our hairdressers in Canterbury. We will be happy to help you find the perfect hairstyle – whatever the length. Call the salon on 01227 768418 or book online by clicking on the grey bar to the right of the page. We look forward to seeing you soon!
Areas We Cover
Canterbury
Whitstable
Herne Bay
Ashford
Folkestone
Dover
Faversham